How to get to Cape Town
Cape Town is located on the southwestern tip of South Africa and can be easily accessed in many ways:
Flights to Cape Town International Airport
Public bus to the cities main bus station
Bazbus with drop-offs directly at your hotel/hostel
From essentially any city in South Africa you can take a public bus to arrive in Cape Town. Although some companies offer great service, it's important to always keep your eye on your baggage. On arrival, you will be dropped off in at the main bus station which can add an extra risk when trying to get to your hotel/hostel with your belongings.
Bazbus offers a safe option for making your way to Cape Town with stops along the way to appreciate the real beauty of South Africa. With a variety of passes to choose from, all being led by expert, South African drivers to assist you, you will be glad to have discovered so many gems on the road to Cape Town with new friends made on the bus. Best of all, Bazbus will drop you off right at your hotel/hostel's door in Cape Town.
Find The Perfect Pass To Get To Cape Town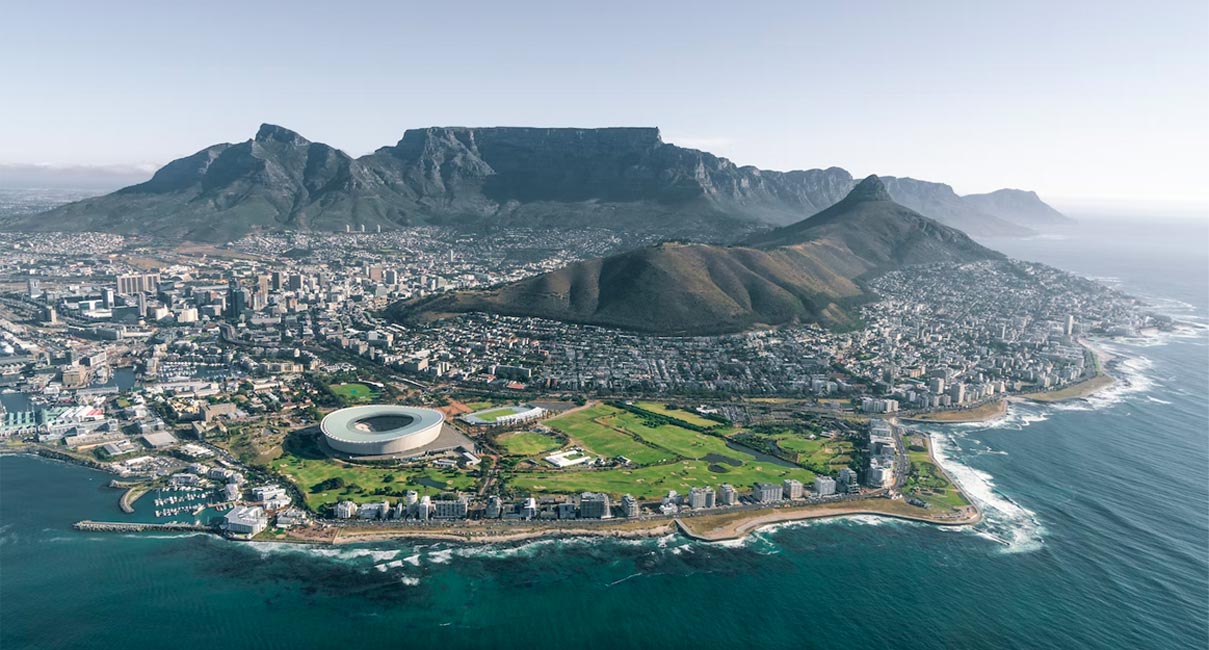 Must do in Cape Town
Make your way up to Table Mountain
A simply unmissable activity that could easily be the highlight of your time in Cape Town. The iconic flat-topped mountain – which is one of the new 7 Wonders of Nature – offers views of the city that are simply unmatched anywhere else. Once up there, you'll be able to hike around the landmark to enjoy even more!
Cape Peninsula Day Trip
A passenger favorite. The Cape Peninsula is an amazing stretch of coastline with an infinite amount of beauty and things to do along the way. Make the most of your time and experience it through a Day Trip where you'll boat cruise to Seal Colony Island, visit the Boulders Beach's penguins, and much more! Want to learn more? Check out this amazing Cape Peninsula Day Trip.
Visit the Kirstenbosch Botanical Gardens
One of the world's biggest botanical gardens, the beautiful Kirstenbosch garden is home to some of South Africa's indigenous species like the Fynbos or the protea (South Africa's national flower). The lush landscape, sunny weather, and colorful contrasts make it the perfect spot for nature lovers and those looking to get the perfect Instagram photo!
Visit the picturesque (and colorful) Bo Kaap
Looking to take the perfect Instagram picture to post? Bo Kaap is the perfect place! Filled with colorful walls all around, it makes for the best afternoon stroll.
BAZBUS IS BACK!
Buses are operating as normal. Book your perfect trip through South Africa now!
View tickets
Useful Tips
Pack for all types of weather
Believe it or not, Cape Town can sometimes experience four seasons in just one day. You can enjoy sunny weather in one area and chilly rain in another, so make sure to layer properly.
It's a safe city, but always be cautious
It's a generally safe place for tourists and locals, but like most big cities have a few malicious people lurking around, but if you keep your wits about you, you should be fine. Leave unnecessary valuables behind, avoid dimly lit areas at night, etc.
Photo gallery